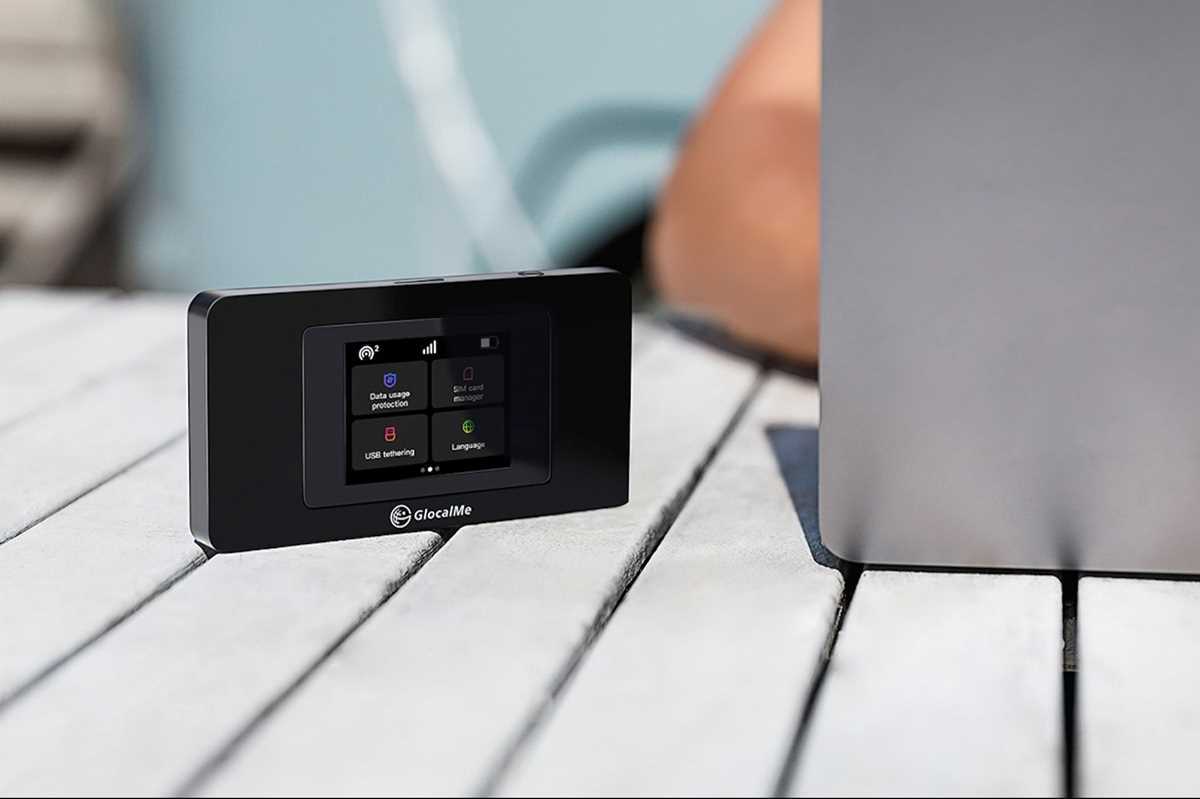 The world may be opening back up but not all Americans are eager to return to the office. For small-business owners, re-opening an office space may be a costly, unnecessary endeavor. However, with the kids soon home from school for the summer, working from home presents its own challenges. You can't go to coffee shops because the vast majority aren't open for dine-in. So, what do you do?
Get on the WiFi outside. With the DuoTurbo 4G LTE Mobile Hotspot with Complimentary 9GB Data you can access Wi-Fi whenever you want, wherever you want.
[embedded content]
DuoTurbo is a sim-free portable Wi-Fi hotspot that is designed and equipped with two modems for increased stability no matter where you are. DuoTurbo offers immediate and reliable 4G LTE mobile internet access on a pocket-sized gadget. Data plans are always no contract and pay-as-you-go, so even if your family uses up all the data too quickly, you can always get more, starting at $1.59 per day in the U.S. You can connect up to ten devices simultaneously (in more than 140 countries) so that data may go faster than you expect.
GlocalMe, the makers of DuoTurbo, uses pioneer CloudSIM technology to choose the best local network intelligently from all major mobile carriers and prevents network congestion or spottiness issues no matter where you are. Through this offer, you'll also get 1GB of global and 8GB of North American data.
Setting up DuoTurbo is simple. Using the GlocalMe app, you can turn on the device for immediate connection, manage data, view the battery life, and more.
Find out why the DuoTurbo 4G LTE Mobile Hotspot has earned 4.2 stars on Amazon. Normally $169, you can get the hotspot and 9GB of data for 26 percent off at just $122.40 today with limited time promo code: WELOVEDAD.
Prices subject to change.
Featured Article: Why investors pay attention to retained earnings
7 Stocks to Support Your New Year's Resolutions
After a year like 2020, many Americans figure that just getting to 2021 was enough. But for many people, the start of a new year still means making resolutions. And while many Americans are still waking up to Groundhog's Day, there is hope that things will look dramatically different in September than they do right now.
Some of the most popular resolutions include losing weight, exercising more, or taking steps to get our life and/or business more organized. And many pure-play companies lean into these trends and are doing well.
As an alternative to this, you can also invest in companies that are not pure plays but can still benefit from consumers looking to start fresh. Owning these stocks helps you manage your risk. If the trend holds, you can ride the wave. On the other hand, if the wave turns into a ripple, the stocks have other catalysts to get them through.
In this special presentation, we'll take a look at both of these categories. We've got several pure-play companies that let investors buy stocks in companies benefiting from these trends. We'll also give you a few stocks that fall in the latter category.
These are stocks that you might buy at any time and for many reasons. However, they present excellent buys as the new year begins.