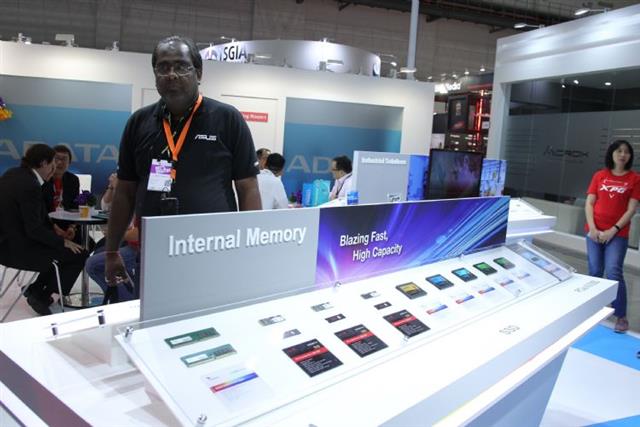 Memory module maker Adata Technology expects DRAM contract prices to register a double-digit sequential surge in the third quarter of 2021, with an over 15% rise in low-power DRAM prices.
Major chip vendors are shifting more of their production to DDR5 memory, which may result in their partial output loss, Adata said. The overall DRAM supply will remain tight through 2022, the memory module house indicated.
PC and server DRAM contract prices will continue their double-digit increases in the third quarter, while prices for mobile DRAM chips will rise over 15%, Adata said.
Adata saw its revenue top NT$10 billion (US$356.6 million) in the second quarter of 2021, when sales of its DRAM modules climbed nearly 33% on quarter to over NT$4.8 billion. Sales of Adata's SSDs grew 7.5% sequentially to NT$3.95 billion in the second quarter.
Adata also expects NAND flash contract prices to continue rising in the third quarter, buoyed by strong demand for consumer SSDs. The overall NAND flash supply is expected to stay tight through the fourth quarter of this year, said the memory module firm.
In addition, Adata has obtained new orders for industrial control applications with shipments scheduled to start in the second half of this year, while shipments of its new electric tricycle and motor lineups will kick off in small volume in the fourth quarter, according to the company.