Are solar panels worth the investment guide, House buying tips, Online property purchase advice
3 Sep 2021
Like most investment options, solar panel installations are often discussed in overly simplistic terms, as while they're not indicative of a get-rich-quick scheme that guarantees returns, they do offer long-term and sustainable solutions to capping energy bills.
There are also a number of factors to consider when installing solar panels, in order to determine whether or not they're right for you and what steps you can take to optimise the investment value.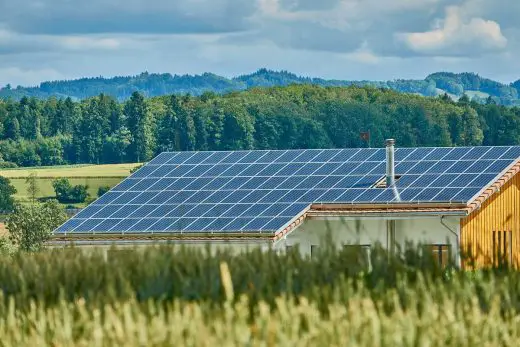 So, are solar panels worth the investment and are they right for you? Here are some considerations to keep in mind.
What to Keep in Mind Before Installing Solar Panels
When considering solar investments, much usually depends on the location of your property and whether it faces the right direction.
These are factors that you can't control, but they do have a critical bearing on the viability of your home as a location for solar panels and the efficiency of any installation that's subsequently completed.
What's more, incentives have now changed that subsidised solar panel payments have been revamped, as you'll now only receive payment for any excess energy that you're able to generate. This is part of a revamped scheme that was rolled out in January 2020, potentially enabling home-owners to both sell their excess energy and enjoy energy savings in the best case scenario.
There's also structural considerations to keep in mind, such as the size of your room and its ability to take the requisite number of solar panels.
Perhaps the single biggest consideration is the up-front cost of installing solar panels, which involves labour and installation costs and the price of crucial materials, tools and equipment.
Remember, these costs eat directly into any profits or potential savings, so being able to minimise your initial outlay enables you to secure a viable return much quicker.
You'll also need to ensure that your roof is in good condition, while it must have a suitable roof membrane to support the new solar panels.
How Viable is This as an Investment Vehicle?
There's no doubt that solar power and other types of renewable energy are becoming increasingly popular in the UK, with the last quarter of 2019 seeing these sources overtake fossil fuels in the National Grid for the very first time.
Currently, more than 40% of the UK's total electricity supply is generated by solar, wind and biomass fuels, and as a result of this, solar panels have become increasingly accessible and affordable in recent times.
But is it a good investment for you? As we've already said, this depends on many of the factors discussed above, which is why you'll need to carefully consider your circumstance before making a final commitment.
In general terms, however, a typical '4kW' system (which features 16 panels) will cost an average of £5,890 excluding VAT. Conversely, the average electricity bill per year in the UK is now around £707, while you can typically sell excess energy in the region of 5p to 6p back to your supplier.
In the optimal circumstances, you could therefore expect to recoup your investment in between five to 10 years, while this time-frame could shorten given the projected hike in energy and electricity prices in the near-term.
Comments on this guide to are solar panels worth the investment? article are welcome.
Building Articles
Residential Architecture
Comments / photos for the Are solar panels worth the investment advice page welcome