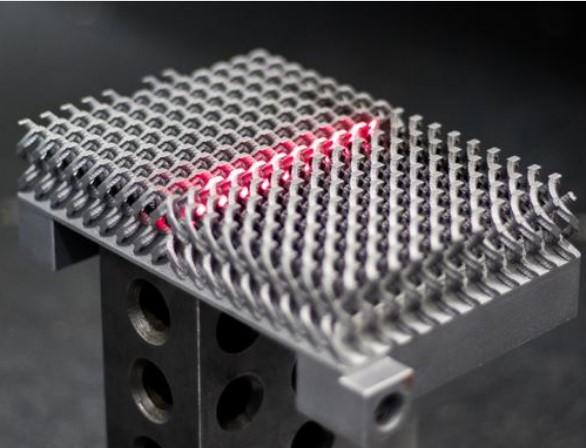 Burloak Technologies Inc. has established its second North American additive manufacturing facility. The 25,000-sq.-ft. service center in Camarillo, Calif., joins the company's 65,000-sq.-ft. Additive Manufacturing Center of Excellence, located in Oakville, Ontario.
Combined, the facilities offer customers these metal 3D printing technologies: laser powder bed fusion, electron-beam powder bed, binder jet, and directed energy deposition, both powder and wire. Burloak employs selective laser sintering and high-speed-extrusion technologies to 3D-print engineered plastics, including PEEK, Ultem, PCTG, carbon fiber, and nylon-based materials. The company also offers these services: post-production, DFAM (design for additive manufacturing), engineering, CNC machining, heat treatment, and finishing.
Burloak, a division of Samuel, Son & Co., acquired the equipment and assets of the Camarillo facility, formerly called CalRAM, from Carpenter Technology Corp. The two companies have agreed to collaborate in the future on design projects and development opportunities, and Carpenter will become the preferred powder-metal supplier for certain DFAM projects led by Burloak.
"DFAM expertise, combined with scalable manufacturing capacity, is often the missing link for customers seeking to embrace additive," said Samuel President and CEO Colin Osborne. "The establishment of our multisite capacity, along with our expanded relationship with Carpenter Technology, further demonstrates our commitment to closing this gap."
Burloak serves companies in the space, aerospace, automotive, energy, medical, and industrial markets.