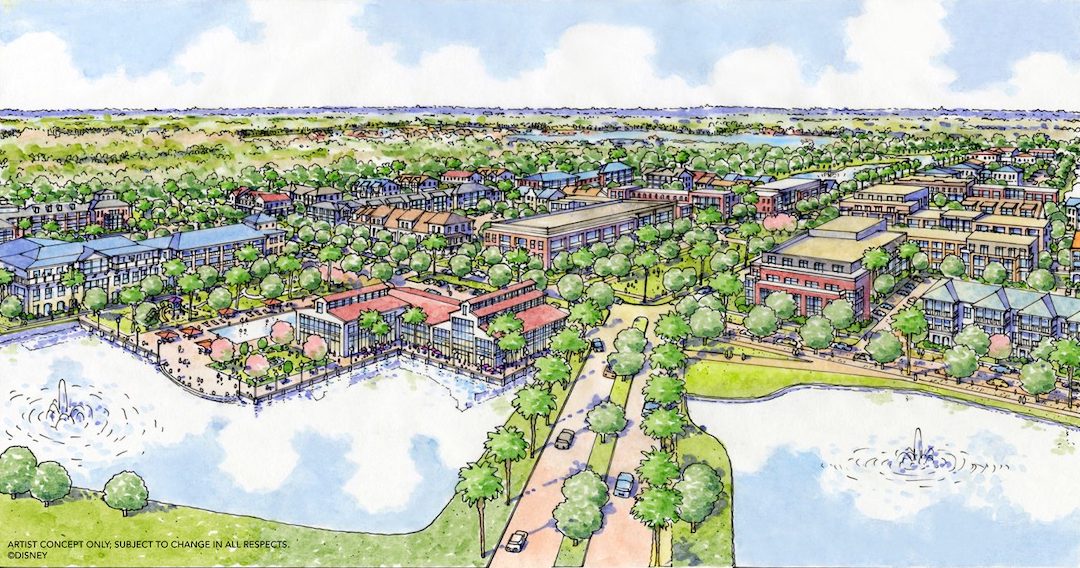 Image via The Walt Disney Company
The Walt Disney Company is recognizing the reality of the world outside fairytales and has earmarked almost 80 acres of land on Walt Disney World Resort property to create affordable housing, a project it says has been in the making for a while.
When ready, the development should accommodate more than 1,300 households, though plans are still in their beginning stages and will require government approvals. The homes will be located on land near Disney's theme parks in southwest Orange County, Florida.
Although construction is expected to be helmed by a third-party developer, the residential area will reflect Disney's innovation and attention to detail when designing its world-famous theme parks and resort hotels. The initiative follows a separate scheme announced by Disney to build "storyliving" apartments in Rancho Mirage, California.
Walt Disney World's inexpensive apartments won't just be attainable but also accessible to schools and the new Flamingo Crossings Town Center retail and dining complex. Amenities in the development will help instill a sense of community.
Applications for the new residential zone will be open to income-qualifying members of the public, in addition to Disney's own cast members.
"We are invested in working together with our community to solve complex issues," explains Jeff Vahle, president of Walt Disney World Resort. "The lack of affordable housing is affecting many people across our country, including right here in Central Florida."
"With this initiative, we're lending a hand to make a real and meaningful impact in our community by tapping into the best of our company's strengths. This is the right opportunity and the right time to take action," Vahle elaborates.
[via Fast Company and The Walt Disney Company, cover image via The Walt Disney Company]