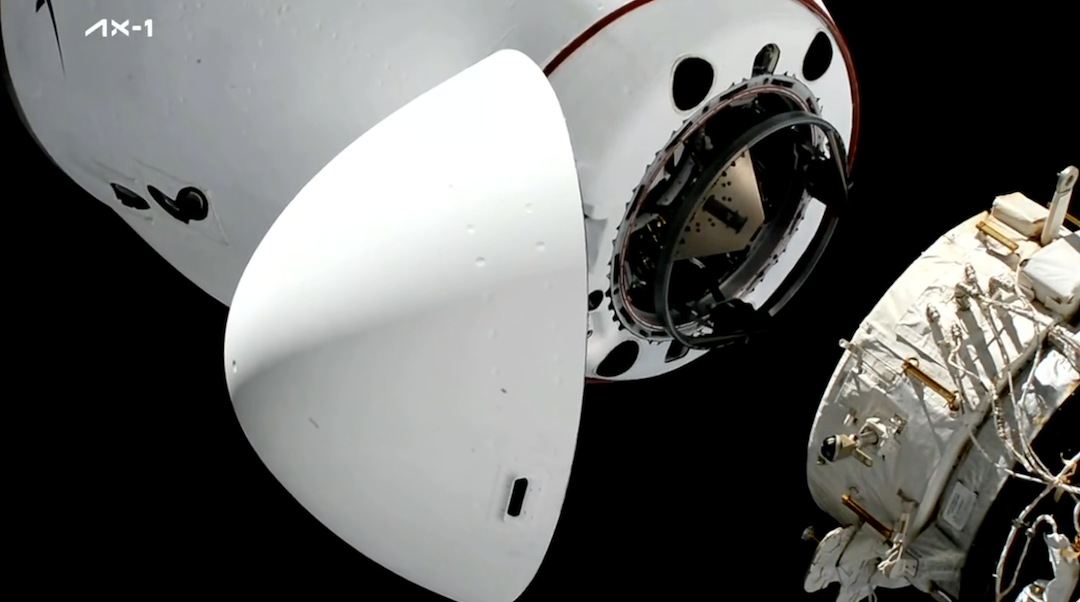 A SpaceX Dragon capsule carrying four astronauts as part of the Ax-1 mission has successfully docked at the International Space Station (ISS), after being launched from a Falcon 9 rocket on April 8.
According to Space.com, the first-ever fully private crewed mission had been delayed by 44 minutes because of a video problem at the station, but went smoothly overall.
Michael López-Alegría, Ax-1 mission commander, cheekily said he was happy to have arrived at the station, despite being "a bit late."
It had been reported that López-Alegría, who went alongside Larry Connor, Mark Pathy, and Eytan Stibbe, could've paid an estimated US$55 million each to travel into orbit.
However, they don't regard themselves as "space tourists," adding that they have trained hard for the mission and will be carrying out a series of science experiments during the eight-day trip aboard the ISS.
CBS News notes that the mission is the first of four that Axiom Space has confirmed with SpaceX. It could signal a major step towards launching multiple modules to the ISS, which is transitioning into a commercial research facility.
When the ISS is retired by 2031, Axiom has plans to separate its modules to build out a free-flying commercial space station in its place.
#Ax1 crew welcomed by the @space_station crews as they leave Dragon and enter into their home for the next 8 days pic.twitter.com/ewgYizC2Kv

— Axiom Space (@Axiom_Space) April 9, 2022