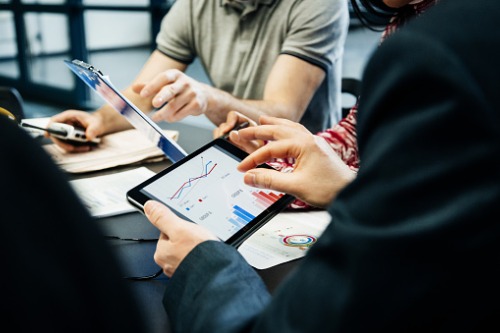 It's the turn of Arthur J. Gallagher & Co. (AJG) to reveal how it fared in the second quarter and first half of 2021 – a year which chair, president, and chief executive Patrick Gallagher, Jr., believes is poised to be a "fantastic" one.
In the three- and six-month periods ended June 30, here are AJG's net earnings:
| | | | | |
| --- | --- | --- | --- | --- |
| Segment | Q2 2021 | Q2 2020 | H1 2021 | H1 2020 |
| Brokerage | US$227.6 million | US$190.2 million | US$592 million | US$501.6 million |
| Risk management | US$24.9 million | US$9.9 million | US$42.9 million | US$29 million |
| Total company | US$201.8 million | US$161.8 million | US$595.5 million | US$517.2 million |

"We delivered another outstanding quarter of operating performance," commented the group boss, whose camp also announced a US$1.5 billion share repurchase programme. "During the second quarter, our core brokerage and risk management segments combined to post 17% growth in revenue, of which 8.6% was organic revenue growth; net earnings margin improved by 106 basis points; and adjusted EBITDAC margins expanded by 30 basis points.
"We also completed eight new tuck-in mergers with approximately US$70 million of annualised revenues. While our proposed acquisition of certain Willis Towers Watson brokerage operations has terminated, our decades-long tuck-in merger programme remains a proven strategic growth engine."
The CEO went on to note that they are seeing increased economic activity across AJG's client base, with customers adding coverages and exposures to existing policies. He described the development as an "encouraging sign" for clients' underlying financial health.
Gallagher stated: "So as clients and prospects pivot away from controlling costs to growing their businesses and attracting, motivating, and retaining their workforce, I believe our talented production staff is well positioned to help our clients navigate the current environment. 2021 is shaping up to be a fantastic year!"