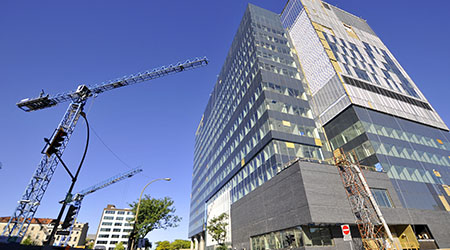 The nation's healthcare systems are slowly returning to relatively normal operations as the pandemic subsides. New construction is no exception to this trend, and in many cases, the big just keep getting bigger.
Nationwide Children's Hospital will spend $3.3 billion over the next five years to build a 12-story inpatient tower and three other facilities, according to the Columbus Dispatch. The hospital plans to spend $2 billion on new buildings, including the new inpatient building that will mirror its existing 750,000-square-foot, 302-bed tower..
The new facility means Nationwide Children's likely will increase its staff. The hospital already employs roughly 13,000 people, he said. The new 12-story tower won't be finished until at least 2026. The hospital also plans to build a new orthopedic and surgery center.