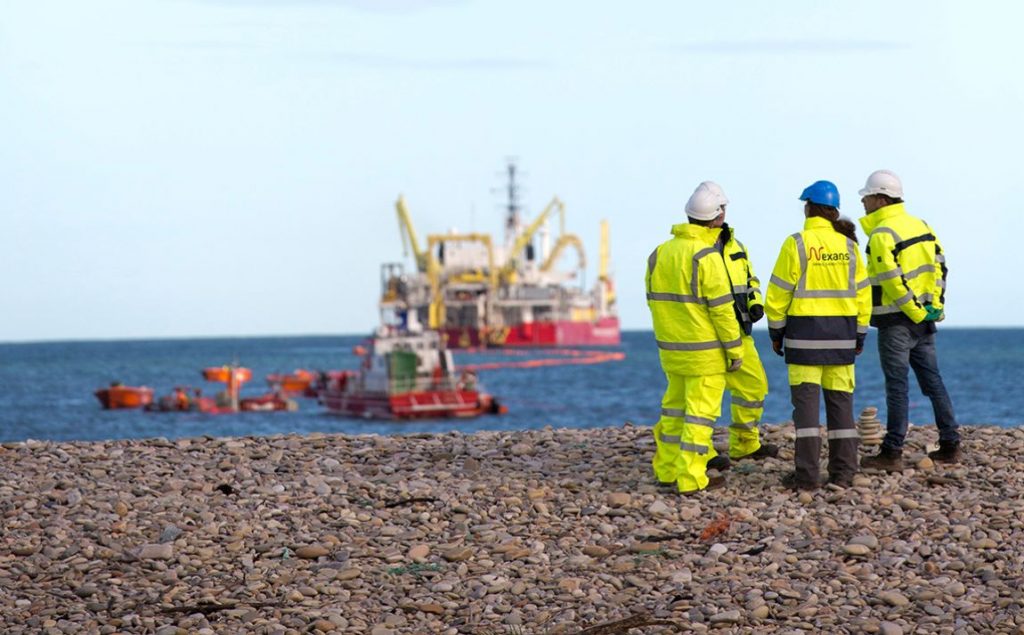 Nexans revealed on 10 September that it had entered into exclusive negotiations for the supply and installation of both onshore and offshore export cables for an offshore wind project in the UK.
The company has not disclosed any specifics about the project and its client, noting that further details will be provided upon completion of the transaction.
In a press release issued on Friday, the cable manufacturer referred to the project as a "major UK offshore wind farm" which will become operational in the mid-2020s and to the client as "a leading developer".
The UK has several large offshore wind projects planned to be commissioned in mid-2020s, including the 850 MW Moray West in Scotland, planned to be fully operational by 2024, and the 3.1 GW East Anglia Hub which is expected to be completed in 2026 and whose 1.4 GW East Anglia THREE phase has secured planning consent.
In the UK, Nexans is currently working on the onshore cable line for the Seagreen 1 offshore wind farm, under a contract with SSE Renewables for the design, manufacturing and installation of three 65-kilometre offshore export cables and three 20-kilometre onshore export cables for the project.