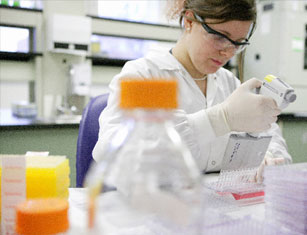 Pharmaceutical services company Open Orphan has secured a new contract win with an unnamed existing customer.
Open Orphan said on Wednesday that the new contract would be worth roughly €900,000 to the company and would see it undertake clinical trial management for the client at its Breda, Netherlands office.
Chairman Cathal Friel said: "This new contract win demonstrates the ongoing and continued success of our Breda office which continues to sign multiple contracts and only those close to £1.0m and above are announced.
"Our Breda office is getting more and more integrated with our London business, and the entire Open Orphan group is excelling as the global leader in the testing of vaccines, anti-virals and other infectious disease therapeutics."
Separately, Open Orphan said its hVIVO subsidiary was continuing to work with the UK Government in order to inoculate up to 20 further volunteers as part of the world's first Covid-19 characterisation study.
As part of the characterisation study, researchers aim to identify a dose of Covid-19 that causes "a safe and reliable infection" in unvaccinated volunteers, with the study expansion due to commence as soon as "appropriate regulatory approvals and clinical preparations" were complete.
Revenue from the contract was also expected to be recognised in the current financial year.
As of 0910 BST, Open Orphan shares were up 4.75% at 26.45p.