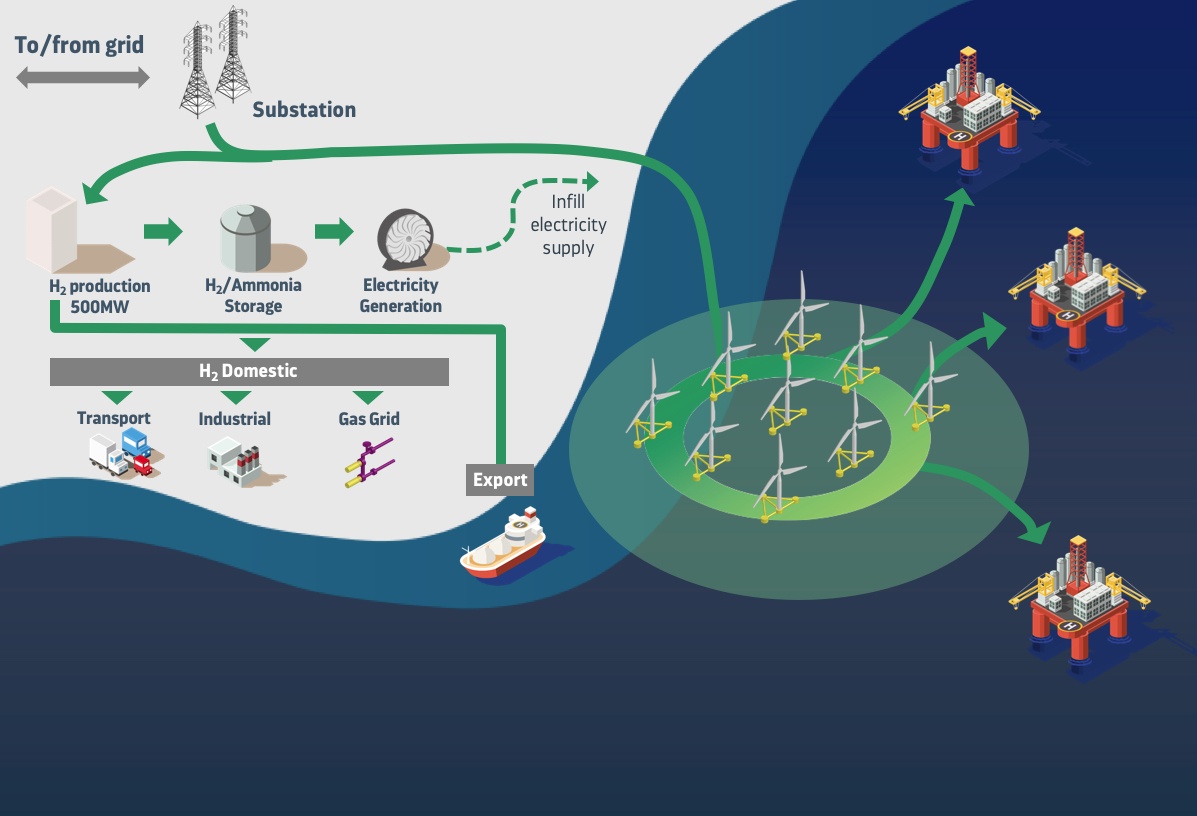 Cerulean Winds has signed an agreement with px Group to support onshore green hydrogen plants and associated industrial infrastructure at sites in Scotland and England as part of its 200-turbine floating wind-to-hydrogen project in the North Sea.
The UK operator of large-scale industrial facilities would be responsible for lease and ownership arrangements for the sites and for obtaining planning permissions and permitting. This would include obtaining the outline approvals prior to more detailed engagement with local government, regulatory and environmental stakeholders.
The agreement would also see px Group operate the hydrogen generation facilities and the associated onshore infrastructure, including the onshore substations and grid connections.
Cerulean Winds' project, planned to start operations in 2024, proposes installing 200 of the largest floating wind turbines at sites West of Shetland in the Central North Sea. They would be providing 3 GW/h to feed power to the offshore oil and gas assets, and excess 1.5 GW/h to power onshore green hydrogen plants.
There would be three onshore hydrogen sites, located in the North of England, North-east Scotland and on Shetland.
The GBP 10 billion (approx. EUR 11.65 billion) development does not require subsidies or Contracts for Difference, according to Cerulean Winds, which already submitted a formal request for seabed leases to Marine Scotland.
For the project to move forward as planned, the leases would need to be granted by Q3 in 2021 to target financial close in Q1 2022. Construction could then begin soon after so that the infrastructure is in place by 2024-2026.
The developer has named the first of its delivery partners at the end of June when it announced NOV was selected as the exclusive provider of floating and mooring systems for the massive development.