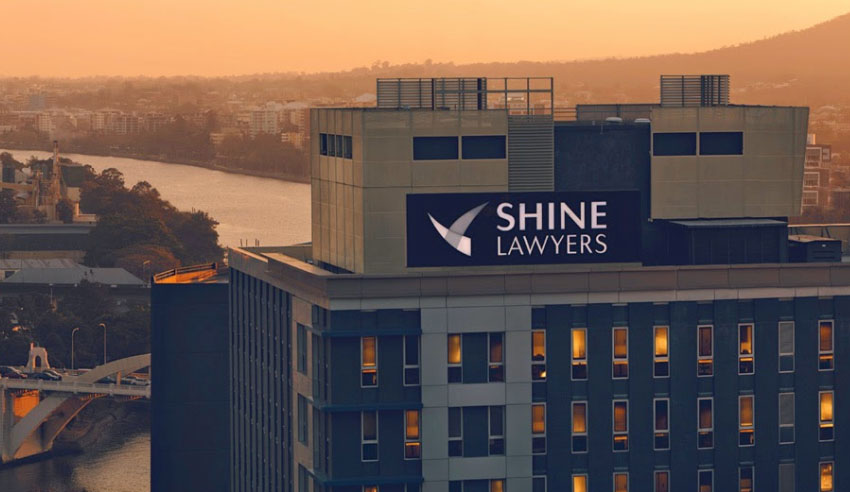 Listed plaintiff firm Shine Lawyers has released its FY21 financial results, saying it is in a "strong financial position" heading into the new financial year.
Shine Justice Ltd (ASX: SHJ), otherwise known as Shine Lawyers, announced its financial results for the year ending 30 June 2021 earlier on Friday morning.
The firm's total revenue for the year was $193.65 million, marking a more than $10m increase from FY20 and a 5.9 per cent change from the prior corresponding period (PCP).
Net profit after tax was $25.59m, up from $21.55m last year, for a rise of 18.75 per cent.
Earnings before interest, tax, depreciation and amortisation (EBITDA) was $56.16m, up from $51.15m, for a 9.79 per cent jump from the PCP. Contributing to this, the firm noted, were "strong contributions" from its class actions, abuse law, medical law and disability and superannuation matters.
The firm's gross operating cash flow was $54.65m, marking a 58.13 per cent increase from last year's mark of $34.56m.
The final dividend per share (in cents) was 3.24, a rise of 18.18 per cent on last year's figure of 2.75. the total dividend per share (cents) was 5.25, up from 4.25 in FY20 for a 23.53 per cent rise, and earnings per share (cents) went from 14.20 last year to 14.75, for a jump of 18.95 per cent.
Speaking about the firm's performance in the past financial year, Shine managing director and CEO Simon Morrison said that the firm is "very pleased with our strong market position and solid earnings growth" in FY21.
"Revenue increased, largely due to growth in our new practice areas, including class actions, abuse law, medical law and superannuation and disability. The challenges posed for businesses and the entire community by the COVID-19 pandemic in FY21 were met by the team at Shine Justice with unwavering commitment to our business and our clients," he proclaimed.
"The financial performance and outstanding results for our clients demonstrate the Group's adaptability, innovation and organisational discipline to execute across our business. Our leadership team continued to strengthen, leading our capable and talented team members."
"We implemented a range of initiatives to maintain communication, workflow continuity and importantly to ensure our team remained motivated and in good health."
The Group implemented, Mr Morrison continued, a body of work to improve consistency of client experience.
"The impact of COVID-19 accelerated the implementation of digital marketing and user-facing client technology. As a result, the Group has made good progress and remains on track to achieve its Iong-term strategy to expand its technological capabilities and continue to grow," he said.
Looking ahead to FY22, Mr Morrison said that Shine Justice is in a "strong financial position".
It has, he said, a "committed and talented team and the right strategy to deliver continually improving results, grow in new and existing markets and leverage opportunities with innovation and integration".
"We are expecting increasing EBITDA growth in FY22, in the order of a low double-digit percentage, subject to any material or unforeseen future impacts of the COVID-19 pandemic," he concluded.
As per its FY21 Investor Presentation, Shine Justice has 10 business divisions across its Group, and 879 staff in Queensland, New South Wales, Victoria, Western Australia, South Australia and New Zealand.