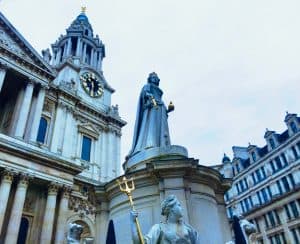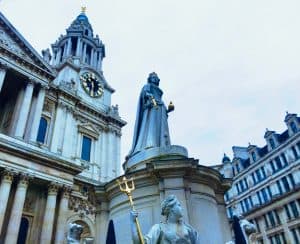 UK-based Kuflink, a platform that connects borrowers with lenders, by providing a steady flow of accessible finance and competitive interest rates, reveals that new features have been added for September 2021.
The Kuflink technology team continued to work to bring updated features for September 2021 forward. Together, with clients' feedback, they're now able to fulfil Kuflink's purpose in "Connecting People to Financial Freedom," the company noted.
The Kuflink team shared that their platform has been made simpler for Select IF-ISA. Their most recent improvement has been made to make it clearer for their investors when investing into their Select-Invest deals. Kuflink claims that it received "a lot of feedback from people about making their Investment ISA eligible, saying it was easy to miss."
The company further noted that you should see that as you click "through the different scenarios of the deal, when investing (Lending case, Loan information, Loan rating etc.) [they] have made the information a lot clearer for [their] investors."
The Kuflink platform now includes changes to the portfolio screen. Clients can view the amount they may have invested "along with the interest accrued without having to click on each of your investments."
Kuflink's management also mentioned that they're currently working on a new feature that will "allow IF ISA Transfers In to enter into ISA eligible Select Invest Deals – this means clients can decide which ISA eligible Select Invest deals they want their ISA transfer to go into."
Kuflink further noted that "a new segregated IF-ISA wallet, and SIPP wallet (which also comes with surprise features) – development has started."
A new feature will be added soon: "showing borrowers who have links as individuals, shareholders or directors, to other loans already on the platform is being built," the company added while noting that "as an interim measure, we comment within the lending case if there is a link to another loan for the borrowers."
The company further revealed:
"On the lending arm, we are currently building the process, through Open banking, to add an additional layer of borrower verification in real time and building a process to ascertain income vs expenditure for a potential borrower across all accounts. This is a step forward in reducing paperwork and unnecessary communication thereby improving efficiency in the process. All in all we should, in theory, gain access to all necessary information through a simplified online process as opposed to numerous phone calls, email chasers etc."
Kuflink will also be updating their deal risk/pricing tool in their CRM system by "connecting to live data feeds, and allowing new fields to better assess the risk and price on deals is continuing."
According to the company, this is "important in light of economic events like Brexit, the COVID-19 pandemic, and price hikes on raw materials (which will affect ongoing Development appraisals)."
The firm also shared:
"We are working with a 'Royal Institution of Chartered Surveyors' ('RICS') valuer and a seasoned developer / builder (both in our Credit committee), to further enhance the tool's sensitivity to such events. We envisage connecting this information to our live loans on our platform to provide a timeline of any given loans risk."
For additional information and other announcements from Kuflink, check here.