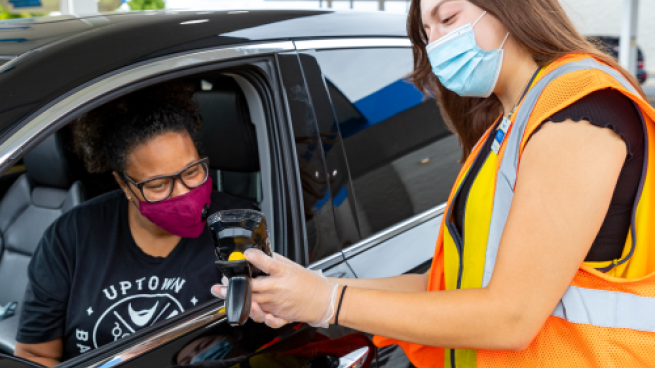 Walmart has decided it wants more than just retail sales; it's getting into retail tech sales.
The mega retailer announced it will offer some of its technologies to small and mid-sized retailers to help them navigate their digital transformation. To start, this includes Walmart's technology to offer seamless pickup and delivery of online purchases. These retailers will also be able to easily add products to Walmart's online marketplace.
"We've built new capabilities to serve the evolving needs of our own customers, and we have a unique opportunity to use our experience to help other businesses do the same," said John Furner, CEO of Walmart U.S. "Commercializing our technologies and capabilities helps us sustainably reinvest back into our customer value proposition."
To kick this effort off, Walmart has entered a strategic partnership with Adobe to integrate Walmart's Marketplace, online and in-store fulfillment and pickup technologies – all powered by Walmart Global Tech – with Adobe Commerce.
"The core mission of helping people save money and live better is at the heart of every idea including Scan & Go and checkout technologies, AI-powered smart substitutions and pickup and delivery," said Suresh Kumar, chief technology officer and chief development officer of Walmart Inc. "Combining Adobe's strength in powering commerce experiences with our unmatched omni-customer expertise, we can accelerate other companies' digital transformations."
Adobe Commerce and Magento Open Source retail customers will be able to syndicate and sell their products on Walmart's Marketplace, giving shoppers access to two-day shipping. Adobe also said it's working on enabling its retail customers to easily manage multiple sales channels via a single integrated tool that provides straight-forward account setup and catalog syndication.
Adobe's retail customers in the U.S. will be able to integrate Walmart's omni-retail technologies in their own storefronts starting in early 2022, the company said.
By leveraging Walmart's fulfillment technologies, retail customers will be able to show customers store pickup eligibility and available pickup times online, and offer multiple pickup options, including curbside and in-store pickup. They'll also be able to provide store associates with advanced mobile tools to optimize pick path, multi-order pickups, validate item selection and manage substitutions. Additionally, retail customers will be able to enable order pickup communications, check-in options to notify store associates, accurate customer ETA, and arrival detection.
"We're excited to collaborate with Walmart to help Adobe merchants expand their businesses to new channels and offer shopping experiences that increase their competitiveness and fit well with shifting consumer behaviors in an increasingly digital economy," said Anil Chakravarthy, executive vice president and general manager, Digital Experience Business and Worldwide Field Operations at Adobe.