1
The Belarusian Workers' Association (BOR) Telegram Channel
18.09.2021, 11:33

1,680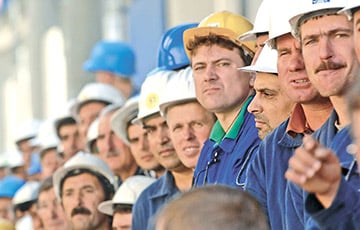 We stay at home and stop the factories.
When you go forward, the most important thing is not to look back. This is the main rule for those who are born to change the world. Belarusians are exactly the people who live for this.
With the choice made, we began this process of change. We have inspired the whole world. We are admired by world politicians, journalists, political scientists, and historians.
Together with the world, we have changed each other. To be more precise, we showed each other what we really are. Our hut is not on the edge. We need more than others because we cannot pass by injustice and cruelty. Because we are Belarusians.
To continue to change our own country for the better, we just need to consolidate the result and sweep the last trash out of it. To do general cleaning, so to speak, after baiting cockroaches and rats.
We stay at home and stop the factories. The bastards will do the rest for us. They already know where they will run and hide.
There will be a strike!
The Belarusian Workers' Association (BOR) telegram channel