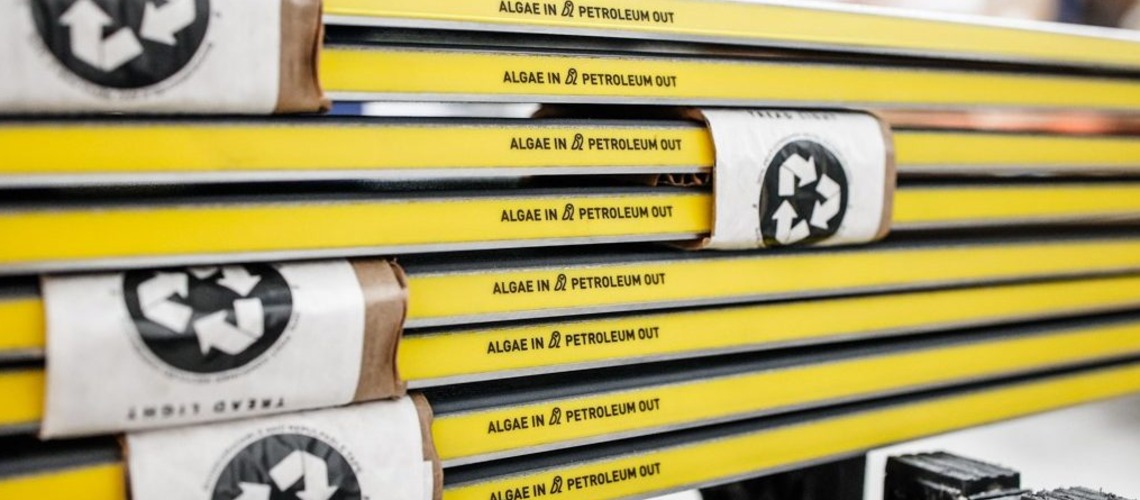 WNDR Alpine, the brand launched as part of advanced materials company Checkerspot, released a new ski lineup with improved material properties, increased biobased content and a powder-focused backcountry shape to create the Reason 120 Backcountry Skis.
Using industrial scale biomanufacturing techniques and materials science, Checkerspot grows microalgae to produce renewable, biobased oils, which it uses to design materials to meet the performance demands of backcountry athletes.
New for the 21/22 season is the Reason 120, which WNDR Alpine positions as its "most powder-oriented ski yet." With a 120mm waist, heavily rockered tips and tails and a 20m turn radius, the ski provides buoyancy and response in soft snow. The performance offered in the ski's shape is amplified by an increased proportion of biobased materials in the ski's layup.
"As soon as I joined Checkerspot, I always knew I wanted to create a ski like this," said Pep Fujas, professional skier and WNDR Alpine's VP of marketing and product development. "Although it may look like a one-trick pony to the uninitiated, I have personally been amazed by the capability enabled by the materials in the ski, whether it's a deep powder day or not. I'm incredibly proud to unveil a ski that I'll be skiing day-in, day-out through the middle of winter."
Like WNDR Alpine's Vital 100 and Intention 110 skis, the Reason features the brand's proprietary Algal Core, a composite of domestically sourced aspen and high-density algal foam, which improves torsional stiffness and strength to weight ratio throughout the ski.
For the 21/22 season, the Reason, Vital and Intention feature WNDR Alpine's updated Algal Wall, a biobased polyurethane sidewall formulation designed to provide increased performance over traditional materials when incorporated into a backcountry ski.
Key innovations include over twice the vibration absorption (damping) capabilities than traditional petroleum-based ski sidewall materials, including ABS and petroleum-based PU; a liquid casting process during fabrication, which results in almost no material waste; better durability under impact than the original 20/21 Algal Wall formulation; and an increase from 58.41 percent to 67.89 percent total biobased content.
"The 21/22 Algal Wall is a big step forward in our mission to optimize our materials for greater ski performance and longevity while simultaneously reducing our products' reliance on petroleum inputs," said Dr. Charles Rand, Checkerspot's manager of material science and applications development. "It's also a great proof point that shows what you can do when you can prototype and iterate rapidly under one roof. With biologists, polymer scientists, engineers, product designers, and athletes all working together on the same project, you can make rapid improvements to the materials used in your products year-over-year."
"The best part for me is that we have the opportunity to control the properties to meet the high demands of ski performance, which is virtually impossible when you are grabbing off-the-shelf materials," added WNDR Alpine's Founder and Checkerspot's GM of Wintersports Matt Sterbenz. "The Reason 120 has not only allowed our biobased materials to shine, but it has taught us a lot about how to utilize them and, of course, share them with others across product categories and industries. Having multiple formulations with different properties showcases the flexibility of the Checkerspot platform. This journey has just begun."