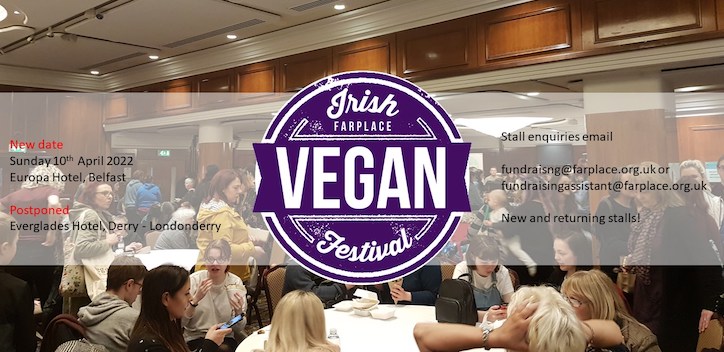 The event will take place on Sunday 10th April 2022 (10am-5pm) at Europa Hotel in Belfast.
There will be lots of stalls selling delicious food and drink, quirky clothes and accessories, bags, cosmetics and more. There will also be talks, live cooking demos and children's entertainment.
We are still looking for exhibitors, speakers, demo cooks, volunteers, and children's entertainers, to make an exciting fun area to keep children happy.
Please email: fundraising[at]farplace.org[dot]uk or fundraisingassistant[at]farplace.org[dot]uk
For more information please visit the Facebook event page.
Europa Hotel
Great Victoria Street
Belfast
BT2 7AP
Sunday 10 April 2022
10:00am – 5:00pm