Christie, the global visual and audio technology company, announces the launch of its new Christie Inspire Series. Designed for small to mid-sized environments, the family of fixed-zoom lens 1DLP® laser projectors come in 3 brightness options.
Projecting power
Equipped with professional-grade features, the Christie Inspire Series will arrive at the beginning of August 2021. Chris Kee, Executive Director of Enterprise Product Development says, "Motorized lenses offer easy zoom, focus and offset from the remote control, and our DWU960ST-iS 8100 ANSI lumen model is one of the brightest short throw projectors currently available."
Organizations like Alboa's entertainment centres, Naval Academy Athletic Association's Akerson Theater, and Daxing International Airport use 1DLP projectors from Christie. "The Inspire Series offers a winning combination of low-maintenance performance and value, without sacrificing advanced capabilities," says Kee.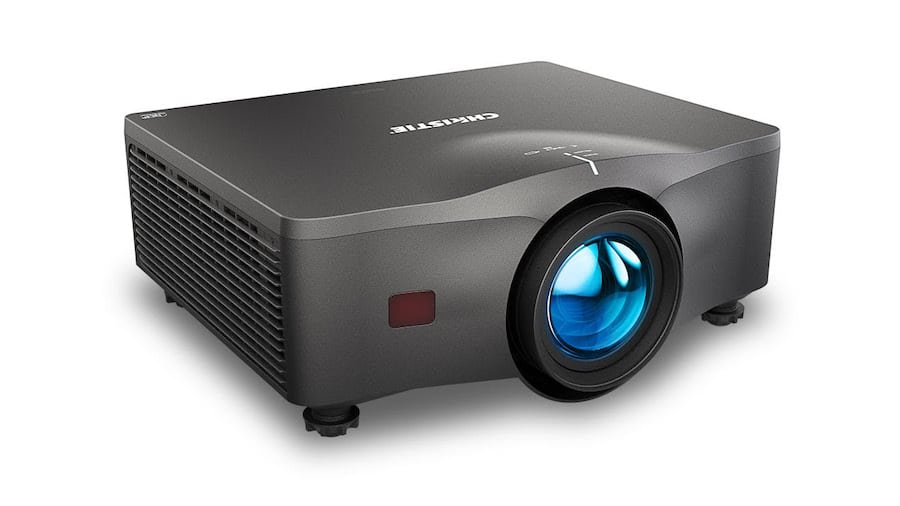 Lasting lumens
The Inspire Series' brightness options are 6000, 7200, and 8100 ANSI lumens, or 7150, 8500, and 9600 ISO lumens, respectively. For government applications, like briefing rooms and meeting spaces, the 6000 ANSI lumen model is TAA compliant.
Owing to their laser illumination, Inspire projectors promise around 20,000 hours of low-maintenance operation at up to 50 percent brightness. Additionally, WUXGA resolution is possible across all applications.
Simplifying software
Since 1929, the company consistently pushes forward innovations in cinema technology, and now software, too. Going beyond standard projector blending, this new series employs a proprietary built-in image warping and blending software called Christie Twist.
Furthermore, Christie Twist works for up to 6 arrayed projectors and up to eighty-one grid control points. In addition, it's compatible with an automated camera-based alignment software for up to 3 projectors called Christie Mystique Lite. The Mystique Lite software is free to download.
Built-in AMX and Crestron connectivity ease omni-directional installation in spaces that require a simplified projection solution. And, finally, the Inspire Series operates with minimized noise.
Recently, Christie officially became a technology partner for the redevelopment of BAFTA's headquarters in London.