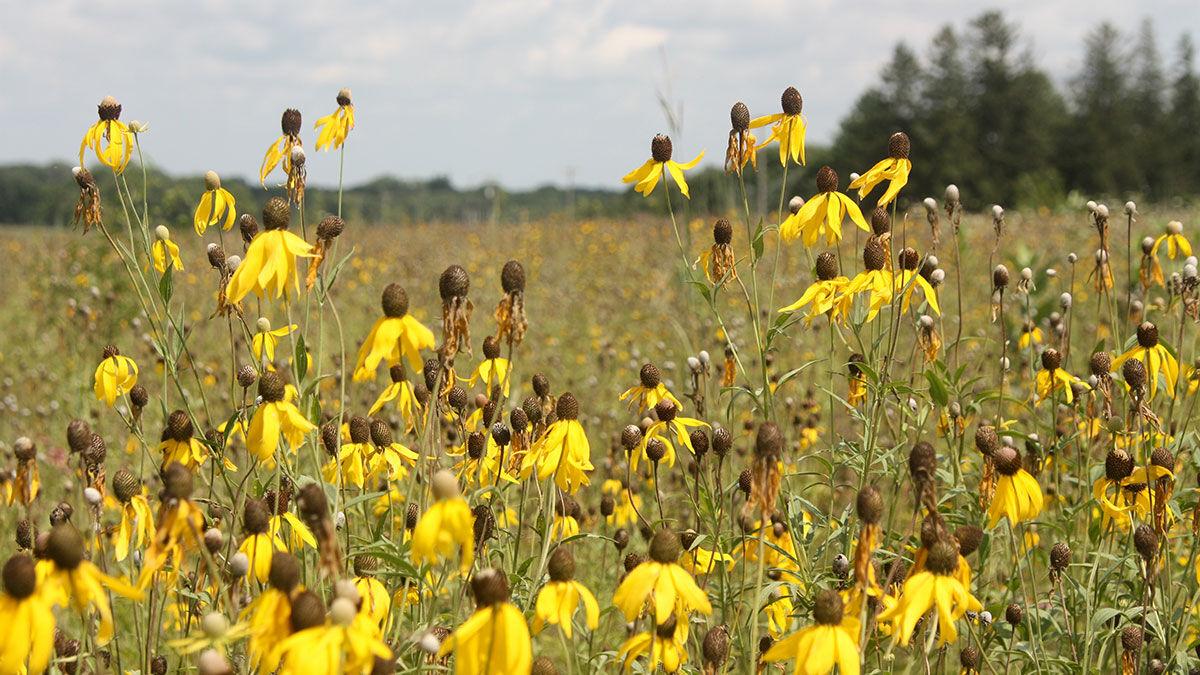 Planting season is in the rear view window and in a typical year, decisions on Conservation Reserve Program applications would also be well in the past.
However, Curt Goettsch, chief agricultural program specialist with the USDA and Iowa Farm Service Agency, said signups were originally set to conclude in February, but the new USDA administration wanted to make some changes to the program, leaving the process open indefinitely.
In late April, the USDA expanded CRP with a goal of enrolling up to 4 million new acres with added incentives, such as increased rental payment rates. Currently, 20.8 million acres are enrolled in CRP, with Iowa and Illinois having more contracts than all other states combined. However, the cap sits at 25 million acres and will increase to 27 million acres by 2023, a gap the USDA is looking to fill.
Goettsch said acres tend to ebb and flow as the markets go up and down. The higher commodity prices are, the more land farmers tend to want to raise crops on in an effort to make a profit.
He said USDA rental rates are reviewed every year due to requirements in the 2018 farm bill.
"That allows us to mirror the market closely," Goettsch said. "We are always going to be behind because we are looking at NASS averages and last year's price. But we look at the most current year average instead of a three-year average."
He said going to a yearly review compared to a three-year review allows them to adjust rates faster, doing a better job reflecting the current conditions and prices.
Farm Bureau economist Shelby Myers said the switch to yearly reviews helps the program be more viable in the marketplace on a yearly basis, but that doesn't always help farmers
"With all of the rising land prices we've seen, particularly in the Midwest, that raises the rental rate in those areas, therefore raising the cap of the rental rate CRP can enter," Myers said. "You have more fluctuating rental rates to stay competitive with the market, so it doesn't mean farmers see a benefit one way or the other. It's certainly a more market-based approach."
Other incentives to boost CRP participation come from increasing payments for certain conservation practices — from 20% to 50% — and increasing payments for certain water quality practices from 10% to 20%. The USDA also established a CRP Grassland minimum rental rate of $15, which they say benefits more than 1,300 counties nationwide.
When deciding what to do in regards to CRP, Myers said farmers should remember what was originally intended for participants.
"It's important to remember what a land retirement program is intended to do," Myers said. "It's to compensate landowners who are voluntarily enrolling highly erodible land into a retirement program."
She said the program can turn unproductive land into land that can provide more revenue through the rent payments in some cases, but perhaps more importantly, improve land quality and create a better ecosystem.
Goettsch said the new ideas being introduced will require some work on the software to process applications, which is still in progress.
"I don't know when the last day will be to take offers for both general and continuous," he said. "Producers can come in and talk with us, but we can't run an offer right now. Once those software updates are in place, then we can take offers. The deadline will be pushed back."
Goettsch said once a deadline is set, he expects there to be a two to three week window for applications to be submitted. As of now, no offers have been looked at. He said farmers who are interested in CRP should contact their FSA office, but be aware they are still doing appointment-only meetings at this time.
#pu-email-form-ag-cropwatch { clear: both; background-color: #fff; color: #222; background-position: bottom; background-repeat: no-repeat; padding: 15px 20px; margin-bottom: 40px; box-shadow: 0px 2px 0px 0px rgba(0,0,0,.05); border-top: 4px solid rgba(0,0,0,.8); border-bottom: 1px solid rgba(0,0,0,.2); } #pu-email-form-ag-cropwatch, #pu-email-form-ag-cropwatch p { font-family: -apple-system, BlinkMacSystemFont, "Segoe UI", Helvetica, Arial, sans-serif, "Apple Color Emoji", "Segoe UI Emoji", "Segoe UI Symbol"; } #pu-email-form-ag-cropwatch h1 { font-size: 24px; margin: 15px 0 5px 0; font-family: "serif-ds", Times, "Times New Roman", serif; } #pu-email-form-ag-cropwatch .lead { margin-bottom: 5px; } #pu-email-form-ag-cropwatch .email-desc { font-size: 16px; line-height: 20px; margin-bottom: 5px; opacity: 0.7; } #pu-email-form-ag-cropwatch form { padding: 10px 30px 5px 30px; } #pu-email-form-ag-cropwatch .disclaimer { opacity: 0.5; margin-bottom: 0; line-height: 100%; } #pu-email-form-ag-cropwatch .disclaimer a { color: #222; text-decoration: underline; } #pu-email-form-ag-cropwatch .email-hammer { border-bottom: 3px solid #222; opacity: .5; display: inline-block; padding: 0 10px 5px 10px; margin-bottom: -5px; font-size: 16px; }