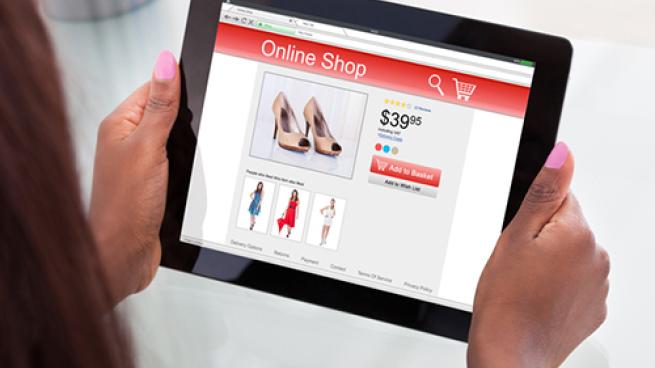 Founded in 1987, MandM Direct started as a sportswear and outdoor gear retailer in the U.K. Fast-forward 34 years and MandM Direct is now Europe's leading online off-price retailer, selling discounted products from major brands — including Adidas, Timberland, Diesel and Puma — at low prices to consumers in 25-plus countries.
Despite being a "legacy" retailer that launched its first e-commerce website in 1998, MandM Direct did not hesitate to take advantage of new technologies, including deep learning and AI, to create a modern and engaging shopping experience. In fact, MandM's e-commerce team is consistently pushing the boundaries of how they're able to leverage disparate sources of customer data to positively change the customer experiences for all site visitors.
"Qubit's personalization technology has been the foundation driving our customer experiences for more than seven years so it made perfect sense for us to take the next step and totally revamp our product recommendations capabilities with their help," said Paul Allen, head of e-commerce at MandM Direct. "Qubit's deep learning capabilities enable us to leverage our customer data to curate better and more relevant shopping journeys. Since deploying Qubit's product recommendations, we've dramatically increased customer engagement and revenue."
New Recommendations Strategy Directly Impacts the Bottom Line
MandM Direct's e-commerce team deployed Qubit's product recommendations (powered by Google Cloud AI) on the homepage, product landing page (PLP) and product detail page (PGP), meeting and exceeding the brand's goals:
Making a Good First Impression On the Homepage
MandM Direct was committed to making their homepage one that made a good impression as soon as visitors arrived. The homepage is the perfect place to inspire customers, whether they're making their first visit or 15th.
Using deep learning-driven recommendations means each customer is shown items chosen just for them. MandM Direct's goal to engage with each customer right away paid off with an increase in the click-through rate of 118%, 0.6% uplift in the conversion rate and 0.7% growth in revenue per customer.
Increasing Relevance On the Product Landing Page (PLP)
PLPs can lack relevance to shoppers because they're relatively static. MandM Direct's new recommendations strategy significantly increased both revenues and click-through rates. Applying this new approach resulted in an 1.8% uplift in revenue per visitor, an 1.57% uptick in the conversion rate and an impressive increase of 148% in the click-through rate.
Assuring Customers Are 'Seen' On the Product Detail Page (PDP)
The PDP is an extremely important step in the customer's journey. It provides all of the information they need to make a decision on whether to purchase a product or not, including size, color, price, etc.
Another reason that PDPs are so important is because this is the page where brands can assure customers that they are not just aware of them, but also of their individual shopping journey. MandM Direct's application of recommendations on PDPs drove higher revenue per visitor (0.72%), a 5.28% increase in the click-through rate and 0.93% uplift in the conversion rate.
Boosting the Basket 'Upsell'
Encouraging additional purchases is usually accomplished in the "basket." By harnessing the power of real-time deep learning recommendations to make personalized product suggestions to customers the instant they add an item to the basket was a highly effective strategy for MandM Direct, leading to a remarkable 157% uplift in the click-through rate and a 292% uplift in "add to bags'"
What's Next for MandM Direct
MandM Direct has worked hard to build a brand that's synonymous with providing great online experiences by helping customers around the globe find the products they're looking for in just a few clicks or swipes. The company's focus on applying the latest technologies and strategies, including the use of various customer data sources, for example, behavioral, intent and historical data, has helped the brand to refine and enhance each individual's shopping journey.
MandM Direct's e-commerce team is now in the early stages of expanding these data sources with in-session data that will allow the brand to define the customer's "mission" each time they visit to provide personalization in near real time while they're browsing. As MandM Direct continues to provide visitors with the right products to fit their lifestyles now, and well beyond the pandemic, the brand will also continue to leverage cutting-edge technologies to forge deeper and long-lasting customer relationships.