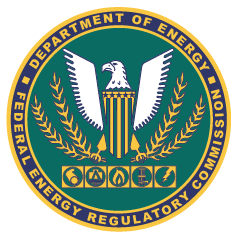 The Joint Federal-State Task Force on Electric Transmission will have its first meeting November 10, 2021, to coincide with the annual meeting of the National Association of Regulatory Utility Commissioners (NARUC) in Louisville, Kentucky, FERC announced today.
The Task Force, established by the Commission in June, is comprised of FERC Commissioners and 10 state regulators representing the five NARUC regions. It will explore transmission-related issues to identify and realize the benefits of electricity transmission while ensuring that the costs are allocated efficiently and fairly.
"This Task Force is an essential step to ensure important policy collaboration between federal and state regulators on the issue of electric transmission," FERC Chairman Rich Glick said. "These meetings will be essential to the Commission's consideration of a variety of transmission-related matters that will determine the success of our efforts to expand and modernize the transmission grid, with a focus on meeting the demands of our nation's clean energy transition."
In today's order, FERC also names the 10 state commissioner representatives nominated by NARUC as members of the Task Force.
"I am thrilled by the group of state commissioners on the Task Force," Glick said. "Their diversity of views and scope of experience will be critical to this conversation and I look forward to working together."
All state commissions and interested parties are invited to submit agenda topics for the Task Force's public meetings, as well as submit comments to inform such meetings. For the November 10, 2021 meeting, all comments are due to FERC, in Docket No. AD21-15, by September 10, 2021. From there, Task Force members will consider the suggested agenda topics and develop the agenda for the first public meeting. Meetings will be on the record and open to the public. The Task Force is planning to convene for multiple formal meetings.
FERC will issue an agenda for the November meeting no later than October 27, 2021.
R21-55