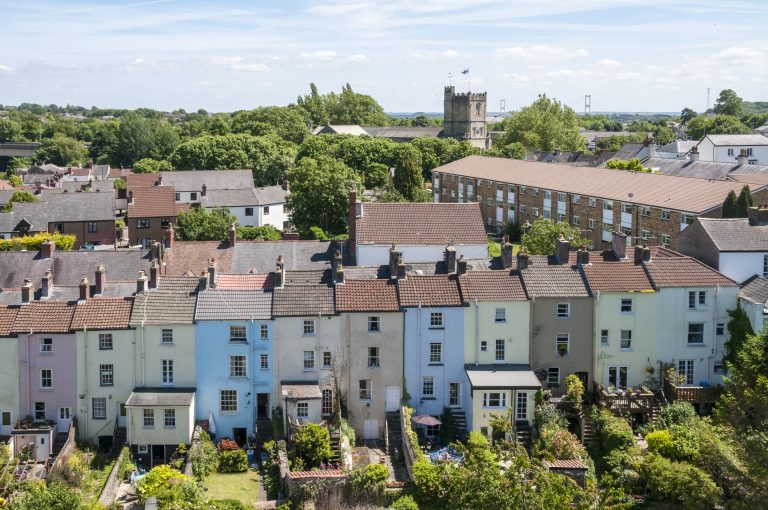 Our buildings use a lot of energy in heating, lighting and other operations that require electricity. When fossil fuels like coal and gas are used to generate this energy, carbon emissions are released.
By understanding how much energy buildings use – and reducing this wherever possible – we can help to cut emissions from buildings and drive the UK towards it net zero target. Whether you're at home or in the office, follow these five simple steps:
1. Use heating controls to manage the temperature
This can reduce carbon emissions and energy usage by ensuring we're not using more heating than we need. Smart heating controls can automate control for you and are available for all types of heating system, including electric storage heaters.
2. Replace your lights with LED bulbs
The UK recently announced plans to end the sale of energy inefficient halogen lightbulbs from September this year. Light emitting diodes – or LEDs – are more energy efficient than traditional halogen bulbs, last five times longer and use 80% less energy to produce the same amount of light.
By replacing all the bulbs in your home with LED lights, you could reduce your carbon dioxide emissions by around 40kg a year. This is equivalent to the carbon dioxide emitted by driving the average car a distance of 140 miles.
3. Choose energy efficient appliances
Choosing an appliance with a high energy efficiency rating that meets your needs will minimise your home's carbon emissions.
The new energy label can help you buy the most energy efficient appliance that suits your budget and lifestyle. It features a new rating scale from A to G, as well as a QR code to help you access useful product information using your smartphone. Look out for the best rated appliance you can afford.
4. Change how you use appliances
Frequency of use is one factor, but choosing Eco modes and lower temperatures, will reduce energy consumption and lower your carbon emissions.
Washing machines, for example, use around 16% of an average home's total electricity use. Try to avoid washing half loads wherever possible, or use the half load programme if your machine has one, to use less energy and reduce your carbon emissions.
5. Turn off appliances when not in use
Consumer electronics and ICT equipment including laptops, TVs, vacuum cleaners and video game consoles use around 22% of your home's total electricity use.
Most appliances can be turned off at the plug without interfering with their settings. It's even better to unplug devices like laptops when not in use, as they still consume energy when plugged in.