<!—->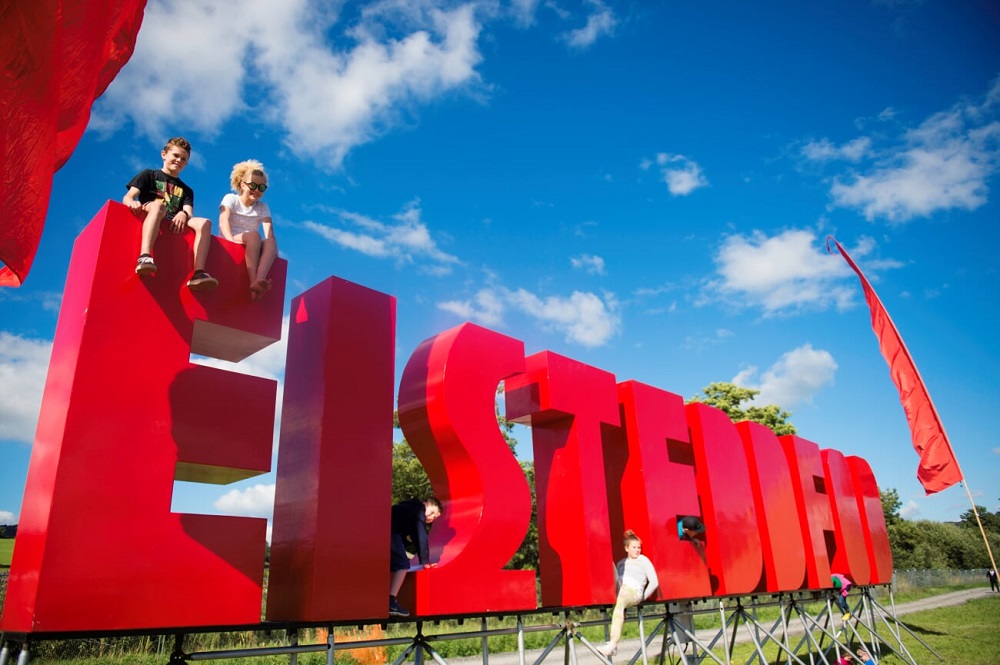 After having to postpone the festival twice, the Eisteddfod will be held in Tregaron next year, from 30 July to 6 August, it has been confirmed.
Executive Committee Chair, the Senedd Llywydd Elin Jones, said that it had been a "long time coming" but that she could "finally say that we're bringing the Eisteddfod to the county next year".
"I'm sure everyone across the county will join us as we celebrate and look forward to welcoming the whole of Wales to Ceredigion next summer," she said. "It's going to be an Eisteddfod to remember.
"Like everyone else, I can't wait to catch up with old friends around the Maes and enjoy the packed programme and events showcasing our language and culture at their very best.
"We've got plenty of work to do over the next few months. We want to inspire and encourage everyone across the county to get involved and join us. And we want everyone to know the Eisteddfod's on its way, and that we're a friendly and inclusive festival with a warm welcome for everyone.
"We're very grateful to the Eisteddfod for all their work over the last two years with their successful digital festivals. But there's nothing like the thrill of returning to a 'real' Maes and getting back to work across our communities.
"We'll be starting our events slowly and cautiously, as we all get used to meeting face to face again. We'll be following the Eisteddfod's own guidelines and Welsh Government's advice to make sure everyone's always safe.
"And as we start organising different activities, we'll be remembering those who've suffered, everyone we've lost and those who've lost loved ones due to COVID-19 over the past eighteen months."

'Missed'
Betsan Moses, Eisteddfod Chief Executive, said that it was great to join the team in Ceredigion last night to get the ball rolling again.
"The enthusiasm for a special Eisteddfod is certainly still very much alive here locally," she said. "We're currently looking at the Maes and the artistic content, and look forward to publishing more information over the coming months.
"We've also received over 250 additional inquiries about caravan pitches, and we'll be getting in touch with everyone over the coming weeks to let them know whether we've got enough space.
"We've all missed the Eisteddfod over the past two years, and we're looking forward to be able to come to Ceredigion, finally in 2022. It's going to be worth the wait!"
The Ceredigion National Eisteddfod will be held in Tregaron from 31 July – 6 August next year. For more information go to the website.