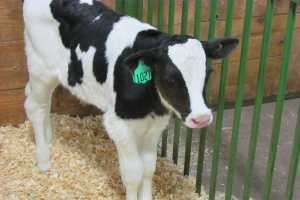 Learn more about the best ways to plan, store, and create an emergency response plan for manure at the fair.
As you prepare for a fun-filled fair, there are many things to think about such as lining up a carnival company, scheduling auctioneers for the livestock and still-exhibit sales, arrival and departure time of animals, etc. You thought about manure, right? Well in case it wasn't on your list, here is a little primer in manure safety and disposal at a fair. It is important to plan for the manure that will be produced, provide an environmentally sound area to store the manure, and have an emergency spill response in place should a manure spill occur.
Planning
A good place to start is with taking inventory by describing your fairgrounds and identifying:
Goals
Objectives
Size
Historical management
Available land base
Number of animals at fair each year
It is also important to take inventory of where manure can be found:
Stalls/pens
Wash racks
Riding/show arenas
Areas where animals are walked
Also, consider what potential environmental impacts may exist based on the location of manure storages by utilizing a site map to mark specific things such as wash racks, high traffic areas (both foot and vehicle), surface water, potential run-off from buildings and across pavement, along with the location of wells and property lines. The Manure Management for Fairs and Exhibitions – Planning factsheet has more detailed suggestions for planning considerations.
Storage
Manure storage varies from fair to fair. Some fairs have concrete bunkers while others use dumpsters or temporary stacking facilities. Locate the storage that is easily accessible from the animal's location. Transfer of disease or infection between humans and animals known as Zoonosis, is important to consider when dealing with manure, especially when that manure has multiple species inputs.
Temporarily stockpiling manure is an option, but locations should be rotated, and previous locations should be reseeded to allow vegetation to absorb nutrients that have accumulated in the soil. Furthermore, it is important to consider neighboring properties (including potential residences) as well nearby surface water.
Dumpsters can also be utilized if other storage options are lacking, so work with your waste disposal company to make sure manure is accepted at their landfill. Other recommendations can be referenced from the Manure Management for Fairs and Exhibitions – Storage factsheet.
For some fairs, the next step after storage may involve hauling, spreading, or composting. For more information on these topics, please reference the Manure Management for Fairs and Exhibitions – Hauling, Spreading, and Composting factsheet.
Emergency Spill Response
Although solid manure is not commonly involved in large spills, the fair should have an emergency spill response plan in place that considers human safety as well as environmental safety. It is important for you to review this plan especially if the fairgrounds are near surface water or the weather is rainy.
Prevention is the most important way to avoid a possible manure spill. Practice prevention techniques at these areas where manure spills are most likely to occur:
Loading area: Keep the loading areas around storages and stalls as clean as possible.
Local transport: Fill wheelbarrows and skid loaders only up to capacity where they will not be losing manure as they travel to the storage area. Any dropped manure should be immediately picked up and put in the storage.
Have spill kits available in nearby barns, so they are convenient and people know where they are.
Additional tips can be found in the Manure Management for Fairs and Exhibitions – Emergency Spill Response factsheet. Be sure to visit the Michigan State University Extension website for other fair and exhibitions questions you may have.
Okay, now you are ready to manage manure appropriately before, during, and after the fair.
Did you find this article useful?