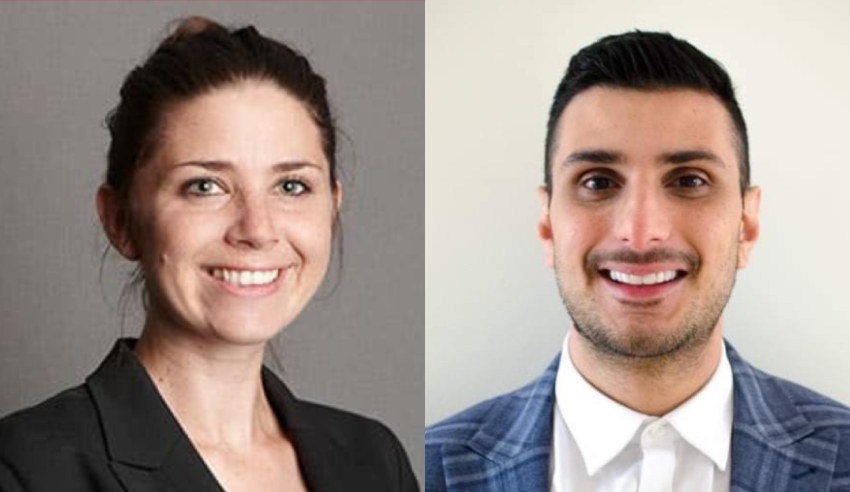 Recent changes to Victorian WorkCover legislation were welcomed by sufferers of silicosis, but more work is needed to ensure workers have "fair access to justice".
Following the release of the National Dust Disease Taskforce report, Lawyers Weekly spoke to two lawyers from Maurice Blackburn's specialised occupational diseases department: principal Sally Weir and law clerk Ross Sottile – who said the current WorkCover system is not designed for latent onset diseases.
"Injured workers with silicosis, asbestosis and other latent occupational diseases do not know if, when and to what extent their condition will progress. They also do not know if they will develop a further condition related to the same occupational exposure," they said.
"Occupational disease lawyers must make the often-difficult decision with their client as to the appropriate time to access impairment benefits and/or common law damages. This can be a fraught process as earlier access of entitlements can lead to significantly less amounts in compensation than if the claimant had waited and their disease had progressed and/or they had developed a further related disease.
"The length of exposure often associated with occupational diseases which can span decades, also means that the various historical iterations of the Accident Compensation Act remain relevant for such matters and add some more layers of complexity that must be carefully navigated based on a particular client's work history," Ms Weir and Mr Sottile added.
Silicosis is a long-term lung disease caused by crystalline silica – which is often found in certain types of engineered stone as well as rock, sand and clay. People who work with these materials, including stonemasons who cut engineered stone into kitchen benchtops, create a fine dust that is easily inhaled.
In June, Victoria announced that lung cancer with silicosis and scleroderma with silicosis would be added to the state's list of proclaimed diseases, meaning workers would no longer need to fight to be eligible for workers' compensation under the Workers Compensation Act.
Following this announcement, the National Dust Disease Taskforce delivered its final report into the investigation of silica dust exposure, which a number of firms supported.
Ms Weir and Mr Sottile said that this change to the proclaimed diseases list for WorkCover claims is a significant amendment that will assist silica exposed workers, but that there was a lot more the state needed to improve on.
"Adding auto-immune conditions to this list, that are strongly linked with silica dust exposure, will enable the initial WorkCover Claim process to be more streamlined and efficient for workers with a silica disease. It is really an acknowledgement that the link between these conditions and silica dust is so significant that the 'default' should be to accept the claim," they said.
"However, silica exposed workers who have auto-immune conditions should definitely obtain detailed legal advice about their compensation entitlements even if they don't have a diagnosis with silicosis. We have assisted a number of workers in this position with claims."
Whilst the amendment to the WorkCover proclaimed diseases list is good, Ms Weir and Mr Sottile said that there are a number of further modifications that must be progressed to avoid unjust outcomes for sufferers of occupational diseases.
For example, those infected with silica-related diseases are at a significantly higher risk of lung cancer and ensuring that a settlement claim for silica exposure now won't mean they can't make a claim related to lung cancer in the future.
"The National Dust Disease Taskforce found that there was an urgent need to put further protections in place to protect workers exposed to silica dust. It fell short of recommending an immediate ban on engineered stone with it to be considered instead in three years' time," Ms Weir and Mr Sottile added.
"Whilst it is encouraging that vast improvements have been demanded, if there is no improvement in safety compliance rates 2024 is too late to address this very serious and dangerous issue. We need a licensing scheme now, with a clear indication as to how appropriate national oversight will occur and a focus on penalties for any breaches of the scheme."
The Taskforce report also found that nearly one in four engineered stoneworkers who have been in the industry since 2018 are suffering from silicosis or other silica dust-related diseases and suggested that existing WHS regulatory frameworks have not effectively protected people working with engineered stone – and stated that "reform is urgently required".
Moving forward, Ms Weir and Mr Sottile recommended that lawyers working in this space take full and detailed life and work histories and take immediate steps to understand the client's prognosis and life expectancy.
"Unfortunately, we have a growing cohort of occupationally exposed workers with entirely preventable diseases. Silicosis is just one example. Owing to the variety of dust and chemicals in modern workplaces, occupational disease lawyers must continue to drive detailed investigations to support workers," they said.
"We encourage the enforcement regulators to give ongoing focus and attention to occupational dust and fumes exposures so that we can avoid more workers getting sick in the future."