NBCUniversal CEO Jeff Shell was speaking at the virtual Credit Suisse Communications Conference on June 14 when he said the theme parks business is "coming back a lot faster than we had expected".
Shell also revealed that Universal Orlando Resort has welcomed more than 11 million visitors since it reopened last year. The Florida theme park has hit capacity despite a decline in international guests.
"(We're) very pleased with how the theme parks in Orlando are doing," Shell said. "And we really have no capacity constraints there anymore and so the summer is looking pretty strong."
Attendance rebounding at Universal Orlando
"One, there's pent up demand, clearly for those of us who have been in the house, we want to get out and do all sorts of things and we're seeing that," Shell added. "I think the other thing is our attractions strategy.
"We kept building things during the pandemic," said Shell. "Tomorrow is the day that we can go to full capacity [and] we feel very good about demand" at Universal Studios Hollywood, he shared.
In addition, Shell spoke about Universal Orlando Resort's Epic Universe, which will open in "a couple of years". It will be Universal's biggest US theme park, said Shell.
Epic Universe opens in "a couple of years"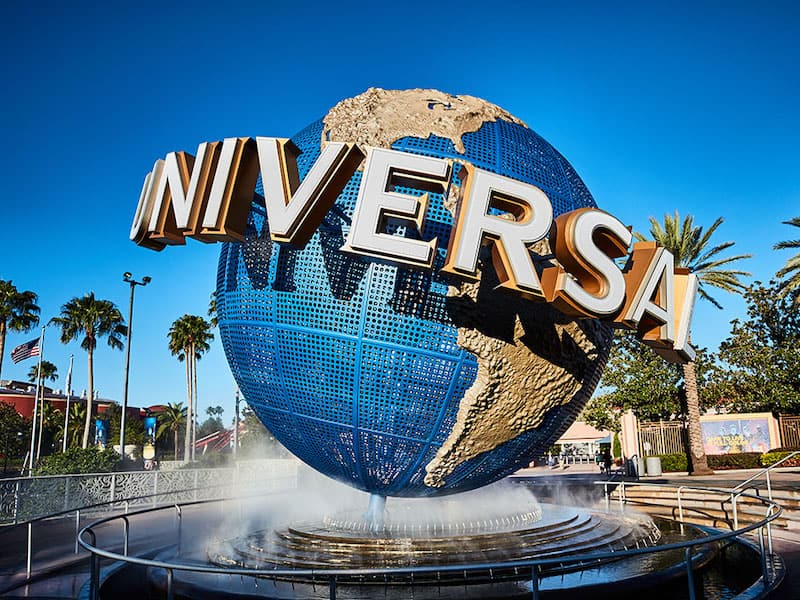 As well as Super Nintendo World, Epic Universe will be "anchored by a lot of our strong IP, including some of the Illumination and DreamWorks content, but especially Nintendo", Shell said.
Epic Universe is located close to Universal Orlando's three other theme parks, on a plot of land near the Orange County Convention Center in Orlando. "I think we have a unique opportunity to tap into the convention business," Shell said.
"For people who are going to the convention and want to have an event across the street at the park and do different things, I think that's going to give us a unique opportunity to play with the pricing a little bit and get even more demand for people."
Images: Universal