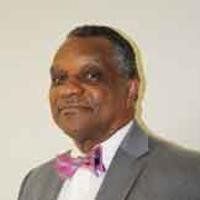 McCormick County Council approved a balanced budget for the fiscal year beginning July 1, with no tax increases.
The $10.4 million budget includes the hiring of six new employees: three EMT workers and three paramedics for the Emergency Medical Services Department. It also includes two sheriff's deputies and two new vehicles for the sheriff's department.
The budget includes a 5% cost-of-living increase for all county employees except those whose salaries are set by state law.
The water and sewer fiscal year budget of $4,001,099, with no fee increase. The budget includes a 5% cost-of-living increase for all employees.
The Savannah Lakes Village fiscal year budget of $250,270, with no tax increase.
School District No. 1 fiscal year budget of $9,378,729, with no tax increase.
The Modoc Special Fire Tax fiscal year budget of $95,748, with a 4.46 tax-millage increase.
Approved a resolution encouraging residents to wear face masks in businesses, retail establishments, restaurants, bars and other places of business. Council encouraged residents to receive the COVID-19 vaccine.
Authorized County Administrator Columbus Stephens to sign a computer services agreement with Publiq LLC for tax processing and software management for the fiscal year for $113,965. Council also authorized Stephens to sign a forms and supplies agreement for $713.78 with Publiq.
Waived permit fees for McCormick Commissioners of Public Works Water System Improvements new Construction Facility in the amount of $50,000 and will refund $10,000 previously paid by the general contractor.
Approved termination of the existing FILOT agreement with Milliken because of the plant closing in McCormick.
Granted permission allowing Edgefield County to place a welcome sign on McCormick County side of the bridge on Highway 283.
Authorized Stephens to sign acceptance of audit requirements for the state Emergency Management Division for purchasing equipment.
Accepted George Woodsby's resignation from the Economic Development Partnership Board.
Authorized Stephens to award a bid to Tice Construction Co. from North Augusta for $10,860 for two concrete pads at the recycling center on South Main Street, payable from the administration special project account.