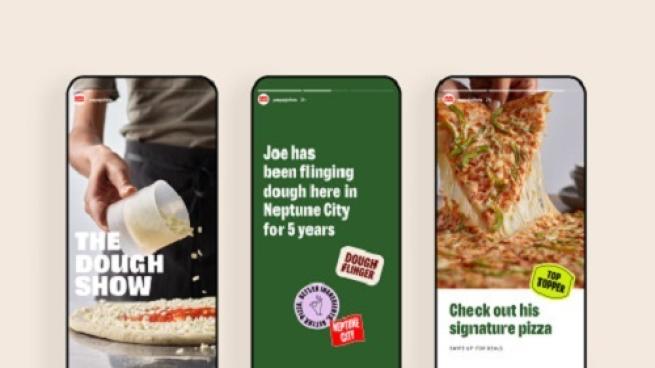 Papa Johns will soon reveal its new design for its restaurants, a new logo and new visual brand identity. It's all part of the pizza giant's next step in the company's journey to deliver better experiences for its customers and team members.
Together, these elements will modernize the Papa Johns experience and build deeper emotional connections with customers, team members and communities, while preserving what has made the brand so successful – its commitment to high-quality, delicious food created from premium ingredients.
"The loyalty and love people have for Papa Johns has been built on our well-known promise of Better Ingredients. Better Pizza. – and today, we are signaling to the world that Papa Johns is 'Hungry for Better,'" said Max Wetzel, Papa Johns' Chief Commercial Officer. "We are evolving how the Papa Johns experience comes to life across all touchpoints, while remaining true to what got us where we are today and bringing to life our continued aspirations to improve and grow. This new experience is both a celebration of our tremendous momentum and a vision to inspire future growth."
New Customer-Centric Restaurant Design
Papa Johns' new streamlined, flexible environment will provide seamless purchasing and pick-up experiences for customers and empower Papa Johns team members to more efficiently prepare quality food. The new open-floorplan restaurant design blends modern simplicity with the warmth of the experience that invites people to enjoy pizza. Through handcrafted, personalized details, customers will be surrounded by premium ingredients and delicious food in a modern, inviting atmosphere.