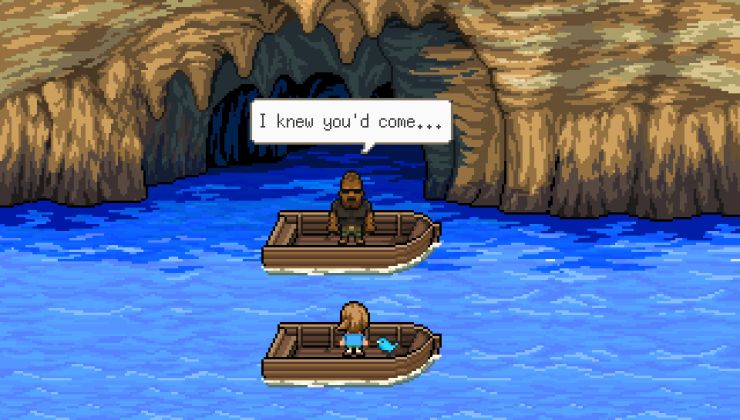 Fishing Paradiso is the next title from Japanese developer Odencat, who also created Bear's Restaurant, with a release planned to arrive with Linux support in early 2022.
This follow-up is actually a spiritual sequel to Bear's Restaurant. Another game that was previously available on mobile with the developer confirming that this new and improved definitive version will feature full widescreen display and controller support, plus an "all-new exciting feature" that they're keeping under wraps for the time being.
"Bad news: you're dead. Good news: at least you made it into Heaven!
When you first awaken in the afterlife, you find yourself on a tiny deserted island in the middle of the ocean. No pearly gates, no choir of angels to greet you—just a couple of palm trees and an annoying little bird to keep you company. For a place called Heaven, it sure doesn't feel much like paradise. There's no shelter to protect you from the elements, nor even any food to eat. In fact, the only thing here at all seems to be an old fishing rod lying down by the shore. Looks like you're gonna have to learn how to fish."
Explaining things a little, here's what the developer said about it:
"What kind of place do you think heaven might be?
I asked myself this question many times during the initial drafting phases for this game. After all, we're told in life that heaven is the land of eternal happiness. But we humans come in all shapes and sizes, and happiness means different things to different people. Even in the realm of fiction, crafting an ideal paradise that truly lives up to the name for everyone is a daunting prospect, but the world of Fishing Paradiso represents the answer I ultimately arrived at.
At the end of the day, it's a game about the simple pleasures in life, and I hope you'll enjoy going fishing and getting to know some new friends in this laidback world. But who knows—maybe it'll also make you think a little more about what your own personal heaven might look like. That could be fun too, don't you think?"
You can follow Fishing Paradiso on Steam.
Article taken from GamingOnLinux.com.