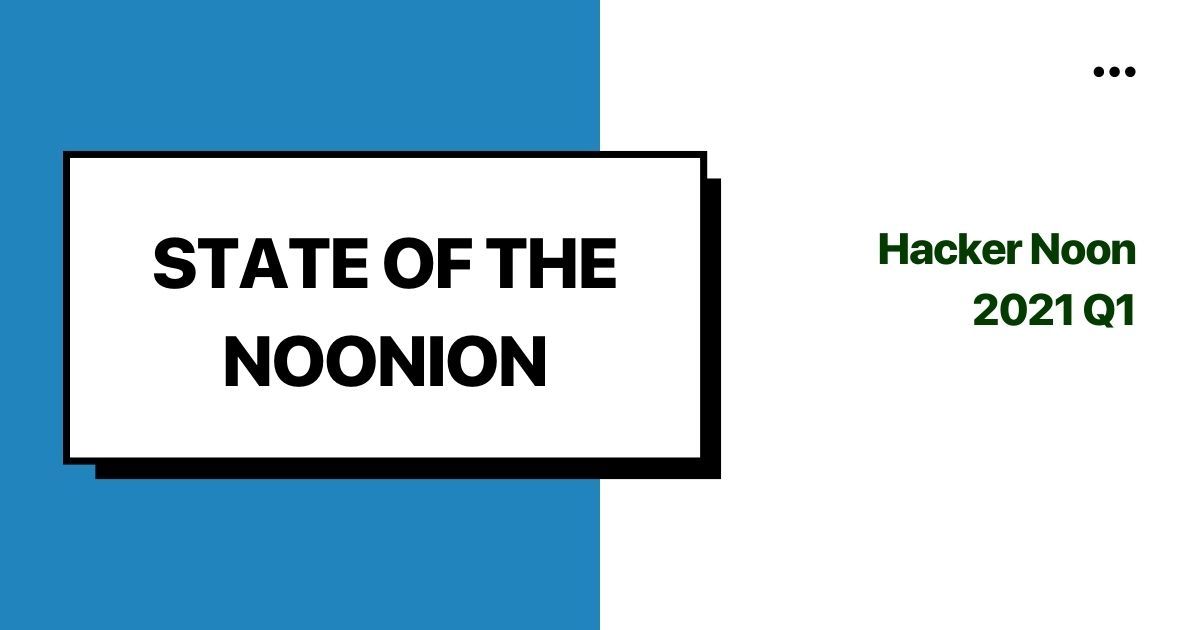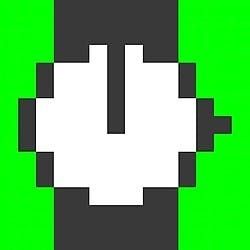 @noonionState of the Noonion
Where you can read redacted shareholder letters being sent to Hacker Noon 1.3k+ shareholders every quarter.
Hacker Noon Revenue in 2021 officially surpassed that of the entire 2020 (which was redacted). As of May 14, 2020, revenue is at ~redacted.
Top navigation ad remains our most in-demand offering. Meanwhile, writing contests (live examples: Velo by Wix and FREE Ton) have been the fastest riser while newsletters, ad by tag, and branding publishing have been growing steadily too.
And yes, for the first time since removing Medium.com's software in July 2019, we make more money than we burn. Yes, we are profitable 🙌 and on track to be profitable by year end, too. Yalla.
🧑🏿‍🤝‍🧑🏿 Team size doubles at the beginning of Q2
We did lots and lots of hiring in the second half of Q1 – with a focus on part-time elite talent. Overall, we grew from 11 people in Q1 2021 to 22 in Q2 2021.
Everyone, us included, starts out as part-time contractors at Hacker Noon and will be evaluated at the end of their trial on the possibility of a long-term contract. The primary people expansion is for software development and editorial talent.
👀 Traffic-wise, we have been stable
2021 Q1 had a 19% increase QoQ for users onsite, and we published 2,396 stories.
Our 12-month average users on site is at 2.8M monthly visitors. Next up, we will focus more on improving the log-in experience for readers, writers, and brands, with the hope to not only drive traffic, but also increase time on site.
🔥 Notable progress
Live emoji reaction feed. This real-time feed is a part of our push to make our product more collaborative.
Over 100+ Slogging posts published. We continue to iterate on the Slogging app, and will be rolling it out to the best companies and communities from our waitlist in Q2. AOL interview with more information.
Iterations on the Writers story settings, most notably Meta Description box for better distribution/curation, and a preview story function so writers can see what any WIP story would look like live.
Stabilized the App with loooooots of bug fixes.
End of Story Page Revamp. Cleaned up recommended stories design and engine, the contributor call to action and niche marketing ad with a lighter weight component.
Readers can now subscribe to specific tags by visiting any tag page and hit "subscribe" 💪 on any of the tagged pages.
Continued development of Tech Company News Pages with about 1000 company pages (discover). These pages curate not only HackerNoon stories, but also the rest of the web to position us as an authoritative source for technology companies.
New Footer! Tons more relevant information and an email collection form (visit any page).
Devs FAQ on Stackoverflow to streamline new hires onboarding 💚
NextJS Image Optimization implemented for faster image load time.
Creation of the Tech Fellowship Program. The gaming fellowship went well and we are expanding the program to more verticals.
New Help section! This near ending library addresses our communities most important issues, obstacles and opportunities.
😻 More Upcoming in 2021
New Reader, Writer and Brand Dashboards (in that order 😉). This will deepen our relationship with each user type, instead of bucketing everyone into one experience.
A Massive Text Editor revamp (wysiwyg + grammarly + markdown) is coming along. A few kinks to iron out before releasing.
Embeddable NFTs: ability to install NFTs in our stories by entering the contract number.
More page performance projects.
New podcast microsite and new weekly Planet Internet podcast. (please check out wherever you get your podcast. We are super proud of recent ones, such as this).
Verified writers program ✅ Working to up our rate of publishing.
Startups of the Year Vote with Noonies software. We will launch with 25k startup nominees across 3k+ cities.
The Noonies! Our annual tech awards will be back in the summer.
Homepage Iterations: will make the main page look and feel more alive and dynamic.
Improved search/discovery experience, allowing for people, companies, tags and stories.
Better Backups: Secret Publish API storing a second version of stories.
Mobile App for Readers: working to get more mobile traffic!
Account Management for Premium Brand Publishing Customers.
Slogging into the Slack App Store – and beyond!
A new Editor Dashboard and in-app workflow to match our evolving and expanding editorial team.
🥺 How can you help
Refer potential customers. Although we are booked up until July for limited inventories such as Billboard Top Nav, we've opened up new inventories such as Writing Competitions (see Velo), Tech Company News Page (see Heroku), Managed Account Brand Republishing Program (see this and this ), Podcast (See Couchbase), and our upcoming Startup of the Year Vote. Contact us or Utsav Jaiswal directly for referral.
Use Hacker Noon! It's a simple ask – but will help you test the core competencies of the platform, aka, to read, write and publish.
If you have any referral on the following, let us know:
1. Corporate therapy discount for our people
2. General team-building toolkits
3. Executive Management Training Coach for our VPs (and ourselves, honestly)
Be kind to yourself. Sometimes I think we still live in March 2020, groundhog day style. We told all of our interns and employees to take care of themselves (even if that means logging off) during this trying time – and want to extend the same to you.
All the best,
COO Linh Dao Smooke & CEO David Smooke
Join Hacker Noon
Create your free account to unlock your custom reading experience.