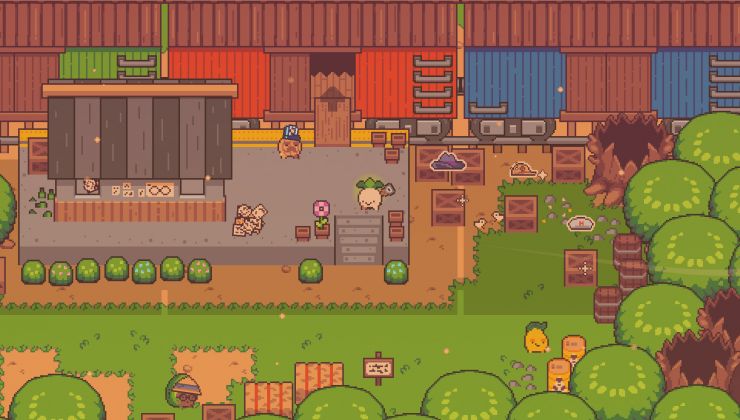 Update: 28/08/21 – The developer is now looking into putting up a Beta version to get the community to help test. So it's possible they may restore native Linux support.
---
Original article:
Turnip Boy Commits Tax Evasion, a silly single-player adventure that reviewed well and one I personally enjoyed has decided to drop Linux support.
Snoozy Kazoo and Graffiti Games recently put out a big free update for the game, which is not coming to Linux. On their Steam forum, the developer posted this announcement on August 19:
Attention gamers and tax evaders,

We will be dropping support for Linux beyond the June 16th release of the game on Linux. If you have the Linux version installed, it will not be updated with future content and fixes unfortunately. You will need to download the Windows or Mac version for future updates.

We apologize for any inconvenience this may cause, but it has been a struggle to reliably build and test the Linux version, so it will not be updated in the future.
No further explanation was given on what issues they encountered. It's built with the Unity game engine, which usually has pretty good Linux support so we can only speculate as to anything more on it until they decided to expand on the reasons for it.
A real shame when this happens but it's part of the struggle of being a niche platform. Hopefully the upcoming Steam Deck (which is powered by Linux) will eventually see more developers look to support their games directly either through native builds they have control over, or regular testing with Steam Play Proton.
Article taken from GamingOnLinux.com.