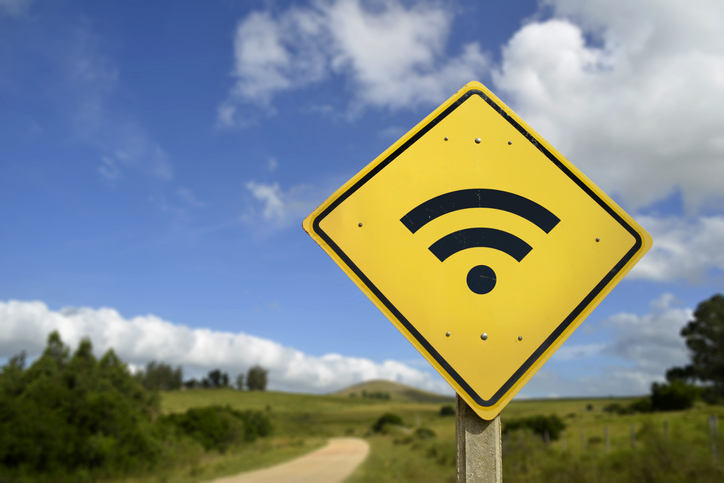 USDA issues final rule to expand access to capital for RUS rural broadband deployment program USDA is requesting comments on Farm Bill changes through November 9 Counties support action that hastens the deployment of high-speed broadband in rural America
On September 10, the U.S. Department of Agriculture (USDA) announced that they are seeking public comment on a final rule that would modify the Agriculture Improvement Act of 2018 (Farm Bill) (P.L. 115-334) to expand access to capital for rural broadband infrastructure deployment. The changes apply to USDA Rural Development's (RD) Telecommunications Infrastructure Loans and Loan Guarantees Program. This RD program provides financing for counties, states, tribes and private entities to fund broadband projects, including improvements, expansions, and construction of broadband infrastructure. The deadline to submit a public comment on the final rule is November 9.
USDA has made the final rule in effect, as of September 10. The rule modifies the Farm Bill to streamline the application process for the Telecommunications Infrastructure Loan and Loan Guarantees Program. Some of the changes include:
Allowing USDA to notify applicants who may be eligible for grants through the Farm Bill Broadband Program
Removing additional administrative requirements for applicants
Expanding refinancing limits for Rural Utility Service (RUS) and non-RUS loans
Adding reporting requirements
Adding public notice filing and response requirements
Defining "Retail Broadband Service"
Please review RD's website to learn how to apply to the program.
Counties support congressional and administrative action that hastens the deployment of high-speed broadband technology in rural America. This includes additional sustained funding for rural broadband deployment and support for cooperatives deploying telecommunications services by leveraging and streamlining key federal programs such as the Rural Utilities Service.
NACo will keep members updated on efforts to expand rural broadband deployment.