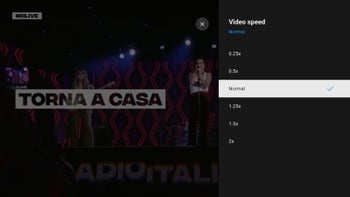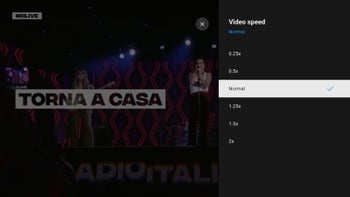 YouTube is far from being the perfect mobile app, but when it comes to Android TV, Google rolled out a lot fewer updates. Since there have been fewer updates for YouTube on Android TV, it makes sense that a number of features are still missing in comparison with the mobile app.
Luckily, one of these important features that's been missing since the Android TV app made its debut back in 2015. AndroidPolice reports that the YouTube app is now getting playback speed controls on Android TV.
The new speed controls let users choose from various speeds when they're watching a video: 0.25x, 0.5x, normal, 1.25x, 1.5x, and 2x. Although a couple of choices that are available on mobile are still missing from the Android TV app, we're happy that there are now plenty of options available for those who'd like to use different speeds when watching videos.
It looks like this is a server-side rollout, so you won't know when the new speed controls will be available to you until you see them in the YouTube app. There are no updates that you must download to get the new speed controls, so sit tight and wait for Google to flip that imaginary switch.